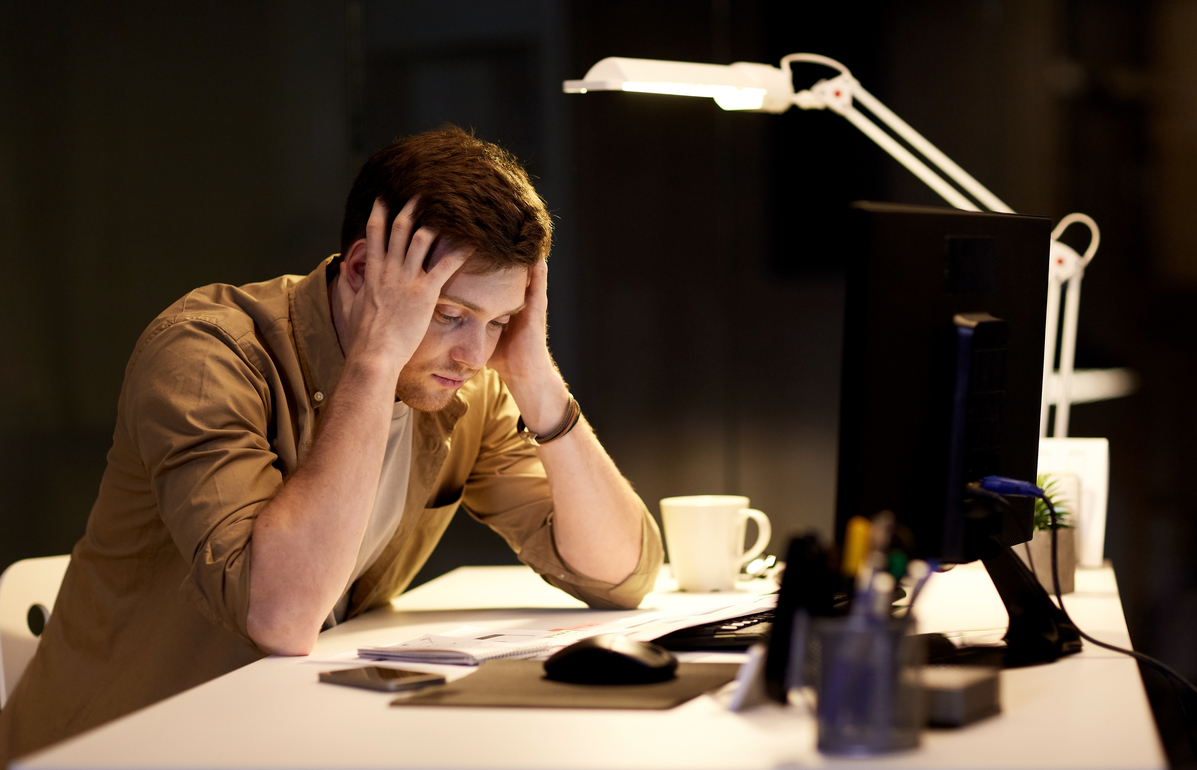 The Buffalo and Erie County area has seen a large increase in our COVID numbers, and therefore work and school has once again become remote. Some families have both spouses and young and older children all working or going to school remotely from a small home. So, what does all this close-space remote work mean for mental health in Buffalo?
How Remote Work May Impact You
While many people are grateful to continue going to work or school remotely, there's no denying it can impact your mental health. In fact, FlexJobs and Mental Health America published the results of a recent survey that showed that 75% of workers had experienced burnout in 2020. When there's no separation between work and home, it can be quite challenging to ensure the two don't overlap. This is especially true for individuals working from a shared space, such as a dining table or a living room, rather than behind a closed home office door.
When remote work starts to impact your mental health, you may notice:
You work extended hours because you feel like you're "always at work" now. This can lead to feelings of burnout.

Your motivation is gone because you feel disconnected from your company, coworkers, and responsibilities. As a result, you may start to feel depressed or guilty for "not performing."

Your physical appearance and hygiene start to decline as you don't feel it's necessary to upkeep with showering, oral hygiene, and exercise, since you don't go out in public often. Not taking care of yourself can lead to lowered self-esteem and may be a sign of depression.
Managing Your Mental Health
This pandemic has been incredibly difficult on everyone and you must take the time to prioritize your well-being. You can take specific steps to improve your mental health as the work-from-home orders continue. Some of these steps are:
Changing into new clothes when you get out of bed in the morning

Avoiding the urge to get up late and immediately sit down to work. Get up earlier and make yourself coffee and breakfast and ease into your work morning.

Take a walk for fresh air during your lunch break.

Get some exercise at some point during the day.

Make an effort to talk to coworkers to catch up.

Keep up your hygiene, including brushing your teeth and showering.

Set boundaries on your work schedule.

Stick to a regular schedule.

Eat healthy foods.

Consider seeking professional help.
If you don't see an improvement in your mental health or you can't commit to the above steps, it's time to see a mental health professional. A psychiatrist can help diagnose you with any conditions you're facing and build a plan with coping mechanisms to help you through this difficult time. If you're looking for a psychiatrist in Buffalo, consider Williamsville Psychiatry for virtual therapy sessions.