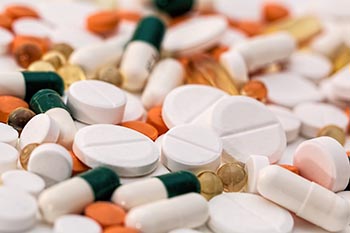 For patients dealing with mental health conditions, medication management can be the difference between improvement and regression. Medication management is offered by many physicians and medical practices to ensure patients get the help they so need. At Williamsville Psychiatry, any patient can enroll in a med management program to give themselves the tools they need to improve and blossom.
The purpose of medication is to cure conditions or relieve symptoms in individuals. Taking medication properly can improve your quality of life. However, forgetting or choosing not to take medications correctly can have severe consequences. Unfortunately, this is exactly what's happening to many patients across America. Studies have shown that 50% of prescriptions for chronic conditions in the United States aren't being taken as prescribed. And, between 20-30% of prescriptions are never filled.
What is Medication Management?
This refers to a service that assures patients take their medication as prescribed. This service ensures patients take the right medications, at the correct times, in the right amounts. Additionally, medication management ensures patients finish their prescriptions, refill as needed, and avoid harmful mixing with new medications.
The Benefits
There are many benefits to medication management:
Improved quality of life as patients see the intended benefits from their prescriptions.

Reduced risk of adverse side effects, incorrect dosages, and medication mixing.

Reduced risk of illness or accidental emergencies and visits to the emergency room. Poor medication adherence costs individuals in the United States more than $290 billion per year.

Reduced stress for the patient and their family members.
Mental Health
Millions of people in the United States battle some form of a mental health issue. Mental health conditions can feel overwhelming, but regular visits to a psychiatrist are the best chance for improvement. Psychiatrists only prescribe medication when it's absolutely needed and will help the patient improve. When a patient doesn't take their medication or takes it improperly, they can drastically impact their overall mental health. Proper medication adherence is crucial in the road to recovery and improvement.
Medication management allows individuals to focus on other priorities and reduces the stress of continually remembering to take medication. Additionally, family members can feel secure knowing a medical professional is monitoring medication intake.
It's best to find a clinic that offers both medication management and psychiatry services in one place. You can feel safe knowing that its the same clinic that holds your files, your progress, and is monitoring your medication. And, any changes or medication side effects felt can always be brought up in the next appointment with your psychiatrist.
Medication Management in Williamsville NY
Williamsville Psychiatry is a full-service healthcare provider offering psychiatric evaluation, medication management, and psychotherapy all in one place. Allow one of our trusted physicians to help manage your mental health and medications as well. Williamsville Psychiatry is pleased to now offer telepsychiatry services. Make an appointment today for your initial assessment today with one of our caring physicians.