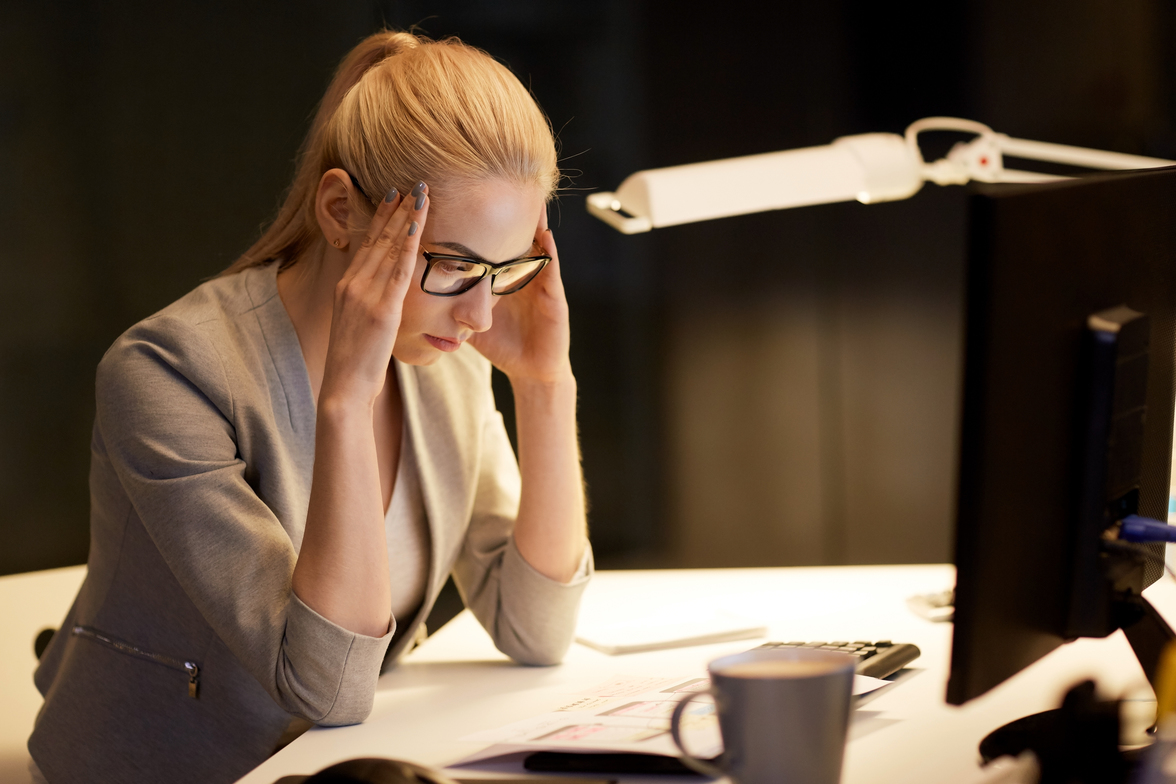 Stress is a part of day to day life but too much of it can be bad for your health. Lots of people blame their irritability, frequent headaches, and insomnia on illness when it is actually a result of excessive stress.
What are the Causes of Stress?
There are lots of reasons why one may be stressed. Being able to recognize the symptoms of stress makes it possible to deal with them. If you do not check it on time, it may affect your physical and mental health. Problems that may arise due to stress include obesity, heart disease, and diabetes.

Common Effects on Your Body
Having Stress is a normal part of life and it serves an important purpose. Having the right amount may motivate you to do things that you wouldn't do without motivation. If, however, you do not manage, it may have an effect on your body. It can interfere with your ability to do your day to day activities. Physical symptoms include the following:
Headaches
Chest pain
Muscle pain
Fatigue
Low sex drive
Stomach upset
Insomnia

Effects on Your Mind
Restlessness
Memory loss
Irritability
Lack of motivation
Anxiety
Depression

Effects on Your Behavior
Social withdrawal and isolation
Reduced creativity
Irrational angry outbursts
Use of drugs
Loss of appetite or excessive eating

Effects of Chronic Stress
Your nervous system is unable to distinguish emotional from physical threats. If you are stressed about something like a fight with your partner, a work deadline, or the loss of your loved one, the reaction of your body is similar to when you are faced with a life-threatening situation. The more your emergency stress system is activated, the harder it is to shut it off.
Chronic stress affects almost all systems of your body. Your body exists in a state of high stress almost all the time. Chronic stress affects your immune, reproductive, and digestive systems. It speeds up the aging process and rewires your brain resulting in increased anxiety, depression, and other mental health issues.

Tips to Manage Stress
Being able to manage your stress has plenty of health benefits. You can manage your stress levels by doing the following.
Regular exercise and physical activity
Taking time off from work
Using relaxation techniques such as yoga, massage, and meditation.
Finding a hobby that you enjoy doing
Spending time with your family or friends
Minimizing the amount of time, you spend on the internet
Getting enough sleep every night
Eating a healthy, balanced diet
Limiting the use of alcohol and drugs

Is It Time to Get Help?
If you are suffering from the symptoms of depression and feel that you are unable to handle them on your own, you may need help. You may get treatment in the form of medications and psychotherapy.
If you are not sure that stress is the cause of your symptoms, you should try practicing a few stress management techniques. Speak to your healthcare professional and find out if you have any other problems.
Your local psychiatrist may help you identify the cause of your stress and how you can cope with it.
If you have physical symptoms of stress such as muscle and chest pain, dizziness, or sweating, you should get help immediately. Some of them may be warning signs of bigger problems.
If you are looking for a psychiatrist in Buffalo, consider working with us at Williamsville Psychiatry PLLC.