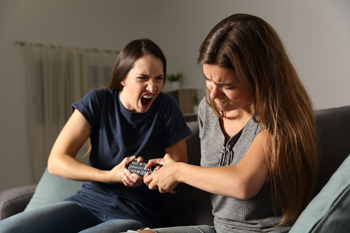 Before recognizing how a psychiatrist can be an aid for those who are suffering from behavior problems and mental disorders, it's worth defining it:
Behavioral health describes the connection between a person's well-being and their behaviors. These may include eating habit, self-care, and how exercise impacts physical and mental health. While behavioral health used to encompass behaviors that prevent illnesses and promote wellness, it has recently overlapped into mental health, with the term eventually becoming wide-reaching. As a discipline, behavioral health includes mental health, rationality, and addiction treatment.
A psychiatrist can be helpful to give an individual the power to manage changes in their life, assisting to target the issues relating to their behavioral challenges. This is a type of guidance and support that can be a catalyst to a possible diagnosis.
Sometimes mental health issues are directly related to the person's emotional state, with past experiences and challenges contributing to that. At other times, mental health issues stem from psychological imbalances or even biological challenges.
Regardless of the reason why you are visiting a psychiatrist, you will only gain from the experience. Mental and behavioral health condition can interrupt a person's life, especially in severe cases. Having the ability to identify triggers, circumvent depression, and be cognizant of addictive tendencies can free one to live life more fully.
When Should You See a Psychiatrist?
If you know that you need or may want medication to help with your behavioral issues, then it's best to see a psychiatrist. Severe mental health problems such as bipolar, psychosis, or schizophrenia require a comprehensive approach that may include medication and treatment.
Keep in mind that psychiatrist can also help decipher diagnosis of exclusion — these are conditions where there is no definitive test that can determine if a person's symptoms are solely the result of a specific disorder. For example, some symptoms that are associated with depression are also associated with infections and certain cancers. A psychiatrist is trained to identify and differentiate among factors, using their expertise to pinpoint the cause of your behavioral or mental problem.
The right psychiatrist can make a stark difference in your life. It's just a matter of finding the right person. Take note: it's crucial to see a therapist to help your mental health issues in conjunction with a psychiatrist to have a more comprehensive understanding of your mental health and emotional regulation. Medication isn't always the answer, but it can help with anxiety, bouts of depression, and certain disorders. Think of psychiatry as part of a puzzle that can help you live more mindfully. Contact a local psychiatrist to learn more.